Laguna Beach real estate extends along an 8.5 mile stretch of undulating beaches from three Arch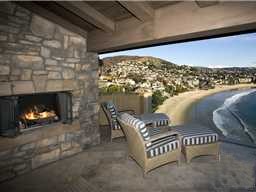 Bay in the south to Crystal Cove in the north. The city was originally founded in 1887, and was incorporated in 1927. The first significant real estate development came in the form of Hotels. The first hotel built was the Laguna Hotel which was constructed in 1896. The first residential homes were built in the mid 1910's. The first major wave of home construction started in 1940 with about 2,400 homes, and grew by annexations. Laguna Beach added about 1,600 units that decade, 2,200 the following decade, and 2,500 residential units in the 1960s. In the 1970s, Laguna Beach built about 2,000 units and in the 1980s, about 1,200. Since then, the town has built about 1,000 units and in recent years has slowed down substantially for there is very little land remaining that can be built upon.
Laguna Beach real estate is some of the most coveted and expensive in southern California. The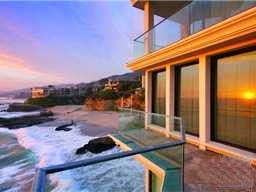 typical detached home in Laguna Beach consists of 3 bedroom, 2.5 baths and averages about 1,900 square feet in living area, and sells in the range of $840 per square foot which is one of the highest prices per square foot in the nation. One of the great benefits of the cities hilly terrain, is that many home sites provide a sweeping panoramic view of the pacific ocean. Today, there are very few detached homes for sale for less then $1 Million and these few properties are essentially being sold for their land value.
Below left, is a table listing all of the detached Home Tracts and the Laguna Beach Area they are located in. Below right, are Homes currently listed for sale. By clicking on the Photo or View Details, you can find complete details for each detached home listed for sale.