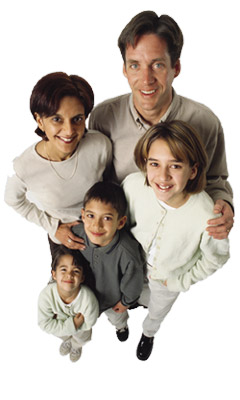 There are many reasons why people choose to relocate in south Orange County, CA., some of which are; the beautiful beaches, near perfect weather, rolling hills with fine homes, great public schools, strong employment, very low crime, and a multitude of recreational and entertainment options... Yes, south Orange County has it all.
Prioritize Goals and Desires: If you are moving to Orange County California, most likely your first priority is to find somewher to live. Wether you're looking to rent an apartment, buy a condo, or acquire an estate property, one of the first things you should do is priortize your goals and desires in writing. Make a list of what most important to you such as length of commute to work, price range of home, quality of neighborhood and schools, size of home, etc. Then meet with an experienced licensed real estate professional and review these goals with them. Have them make recommednations as to what cities and neighborhoods in Orange County would meet your requirements. At that point, the search for the perfect home begins.
Relocation Package: We have compiled a relocation package that we would like to send to you which will contain lots of useful information. This packet will contain contact information for local Utilities, maps, things to do pamphlets, information on public schools, coupons and more. Just fill out the form below to request this valualbe relocation package:

Employment: The major job centers in south Orange County are located in Irvine by the Airport, south Santa Ana and eastern Costa Mesa. There are also many other smaller work cooridoors located in Mission Viejo, Lake Forest and elsewhere. Some residents live in central or south Orange Coutny and commute to Los Angeles as well. 5PM traffic can be an issue for some, so make sure you travel the highways during that time to determine if your commute time from work to home will be satifactory to you.
Transportaion: The main form of transportaion in Orange County is your personal car. Orange Count freeways are notorious for being some of the busiest in the world, so agina, make sure you incorporate this fact into you rhosuing decision. The Amtrak and BlueLine trains also service the south Orange county area and is a popular choice for many commuters.
Education: Most of the Public sshool in south Orange County are highly rated blue ribbin schools. There are also 3 communty colleges which are Saddleback College in Mission Viejo, Irvine College in Irvine and Orange Coast College in Costa Mesa. South Orange County also boasts of a fine and higly regarded Univesrity of California campus located in Irvine (UCI).
We hope you enjoy living in south Orange County as we do, and we hope to be able to work with you in aquiring the perfect home.